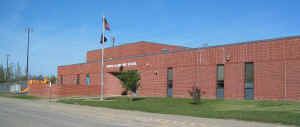 A QUICK GUIDE TO PARENT ACCESS AND YOUR STUDENT'S GRADES
The following is intended to help parents and guardians access their student's gradebook information. Regular monitoring is vital in order to address issues early and to facilitate communication.
(1) Use your internet browser to go to www.pv362.org
(2) Click the "Skyward Family Access" icon on the left side of the page under "links."
(3) Enter your username and password. If you do not have your username or password, please contact the Parker Elementary office at 913-898-3160.
(4) On the left side of the page, you will see a list beginning with "Home" and "Online Enrollment for 2015-2016 School Year." For access to your student's grades, click "Gradebook."
(5) At the top left of the page near the Skyward logo, you will see the words "Family Access" and under it "All Students." To the immediate right of "All Students" is a drop down arrow. Click it and select your student.
(6) The next page will be your student's "Class grades" and may take a few seconds to fully load. You will see course subjects such as Homeroom, Music, Math, etc. in bold print ("ELA" is English Language Arts). To the immediate left of each course subject title, there is a drop down arrow. This arrow can be used to expand/collapse the information under each course subject.
(7) Under each course subject title, there are "skills" which are the specific abilities your student is expected to master this year. For example, under the subject "Math," your student might be expected to master the "skill" of "writing simple expressions." Each of the skills listed also has a drop down arrow next to it. If there is no drop down arrow next to a skill, it has not been taught yet.
(8) When you click the drop down arrow next to a skill, it will expand/collapse the "events" or assignments given for each skill. You can then click on each event for more specific information.
If you click the grade book icon under each course subject title, you will see each skill being taught in that subject. It is intended to provide an over-all view of subjects and skills. I highly recommend using this feature.
You will notice, of course, that there are no longer letter grades given on the grade cards. You will now see "M" (for mastering subject content – 80% or better) or "PG" for progressing. The intent of this measurement is to convey to you how your student is progressing towards mastering specific content – not how he/she may rank against classmates. The advantage of this "skills-based" grade card is that it provides you with much more information about what your student is learning. The goal is that each student will have an "M" for each skill listed by the end of the year. "PG" is not a bad score – it simply means that your student has not consistently demonstrated mastery of the skill yet.
Please don't hesitate to contact your student's teacher or me with questions or concerns about grade cards. We need your feedback and communication to make this system accessible and helpful.